What are invisible braces?
Traditional braces feature wires, brackets, and rubber bands. Your dentist attaches them to the front of your permanent teeth using dental cement. Unfortunately, traditional braces prevent you from eating certain foods and can make flossing a challenge.
Invisible braces, on the other hand, are a type of orthodontic treatment that's discreet and nearly undetectable. Some types of invisible braces straighten your teeth using a series of clear, nearly see-through plastic aligners. Other types involve your dentist placing a series of wires behind your natural, permanent teeth.
If you're interested in learning more about invisible braces, make an appointment with the team at Tustin Dental Center today.
What types of issues can invisible braces treat?
The team at Tustin Dental Center usually recommends invisible braces to treat mild or moderate orthodontic issues, including: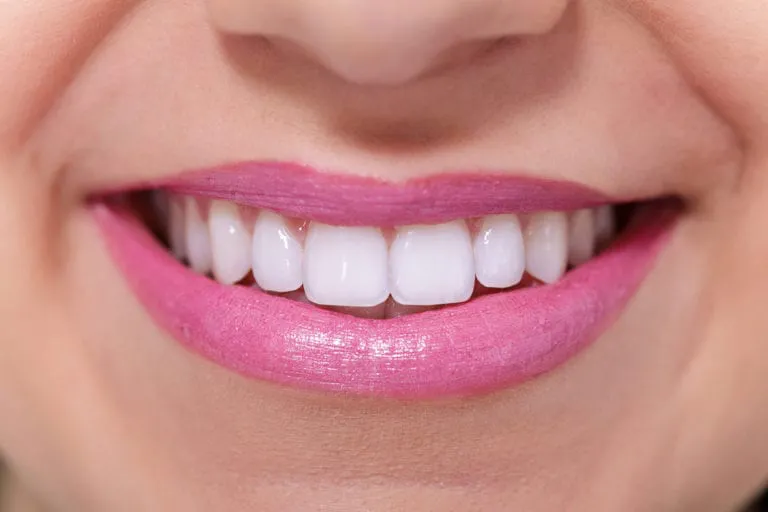 Overbite
Underbite
Crossbite
Crooked teeth
Overcrowded teeth
You might also benefit from invisible braces if you have noticeable gaps or spaces between your teeth.
What types of invisible braces do you offer?
At Tustin Dental Center, the team offers two different types of invisible braces:
Invisalign®
Invisalign® is an orthodontic treatment system that uses a series of clear plastic aligners to gradually straighten and align your teeth. Every two to three weeks, you return to Tustin Dental Center to change into a new set of aligners. Unlike traditional braces, you can remove your Invisalign aligners at any time, so if you have an important event such as a job interview or wedding, you can take them out. That said, to achieve the best possible results, you must wear your Invisalign aligners between 20-22 hours each day.
INBRACE
INBRACE is a type of orthodontic treatment that involves your Tustin Dental Center provider bonding a material known as Smartwire® to the back of your teeth. Smartwire allows you to floss regularly and is much easier to clean than traditional braces. Additionally, INBRACE adjustments usually take five minutes or less.
What type of invisible braces will I benefit from most?
To determine the type of invisible braces you'll most benefit from, make an appointment with the team at Tustin Dental Center. Following a discussion of your goals for treatment and a thorough oral exam, your provider can make recommendations that align with your individual needs.
If you dream of having a straight, healthy, Hollywood-worthy smile, invisible braces can help. Request your consultation at Tustin Dental Center today by calling the office or using the online booking tool.
Invisible Braces Special
10% off Invisible Braces
Offer valid for 60 days.